An Exciting Introduction to Basketball for Ages 3-9
Lil' Hoopsters Fall Session
August 28 - November 19*
No classes on Monday September 4th
| Class and Age Range | Saturday | Sunday |
| --- | --- | --- |
| | | |
| | | |
| | | |
| | | |
*No classes on Monday September 4th
*Class Schedule is subject to change. You will be notified if there are any changes.
*We have open enrollment and will prorate the cost, join at anytime in the season!
*Must register for a session, cannot pay per class, open enrollment, can join anytime. Missed classes are subject to make up policy which is found under Lil' Athletes Policies on website. Make ups must be completed with in the current session; they do not roll over into the next session.
For more information regarding class prices, length, and program questions, please refer to the Lil' Athletes Policies.
Lil' Hoopsters classes on the weekends (Saturday and Sunday) are $21 per class and an annual $60 Lil' Athletes membership is required for each child. With each membership renewal, your child is eligible to receive their program specific jersey. Please check in at the Sports City front desk to receive your program specific jersey. Classes are a minimum of 2 children and a maximum of 10 children.
Lil' Hoopsters is a child and skill developmental basketball program for children 3-9 years. With a 10:1 player to coach ratio players will receive plenty of one-on-one attention as they explore their potential in the target areas of basketball.
Lil' Hoopsters' curriculum focuses on the technical skill work of basketball, such as dribbling, passing, court positioning, shooting, and teamwork, all the while allowing coaches to adapt instruction to individual player differences. This means that within a group framework, each player receives personalized lessons that move the player to that player's own next level of expertise, so that they become more confident, skillful, and valuable players to their current and future teams.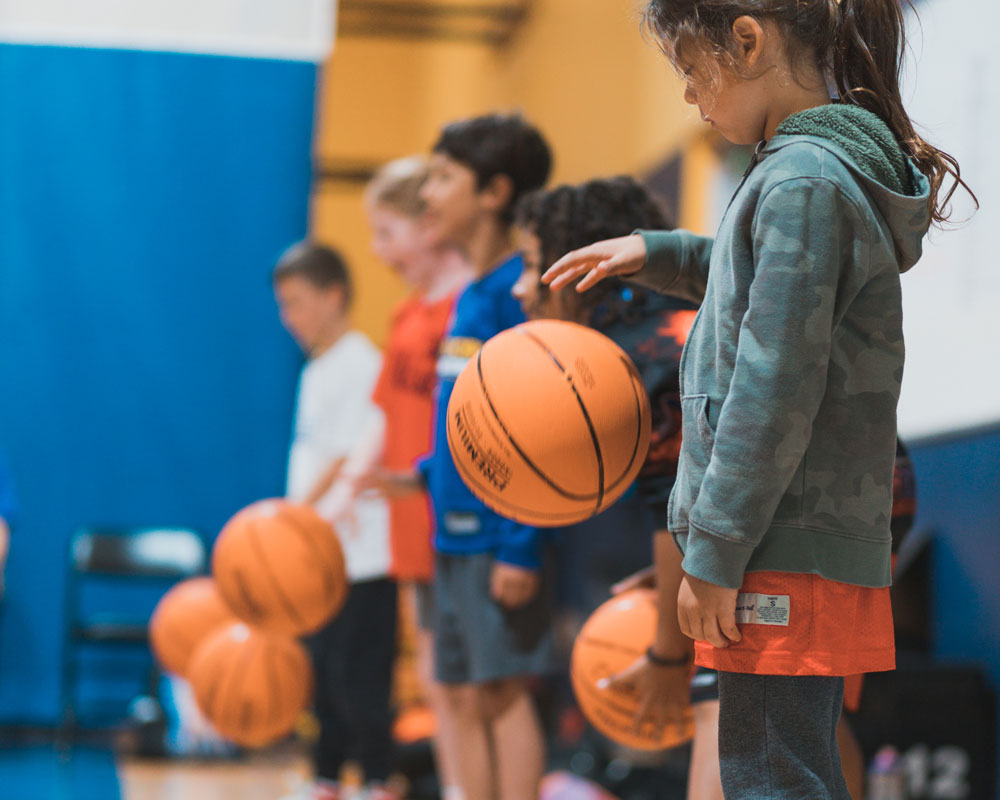 The Dribblers curriculum is designed to introduce children to the game of basketball in an exciting non-competitive environment. Children are instructed in basic basketball objectives, passing techniques and basketball fundamentals while building spatial awareness, social skills and working on their listening skills. Parent participation is required.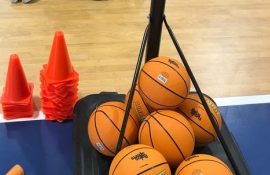 Dunkers classes are fun, fast-paced and introduce children to team play. The Dunkers class curriculum instructs on basketball fundamentals with a focus on coordination and teamwork. Children are instructed in movement patterns and positioning throughout each class. These skills will then be applied during scrimmage games on the court in the last few classes of the session.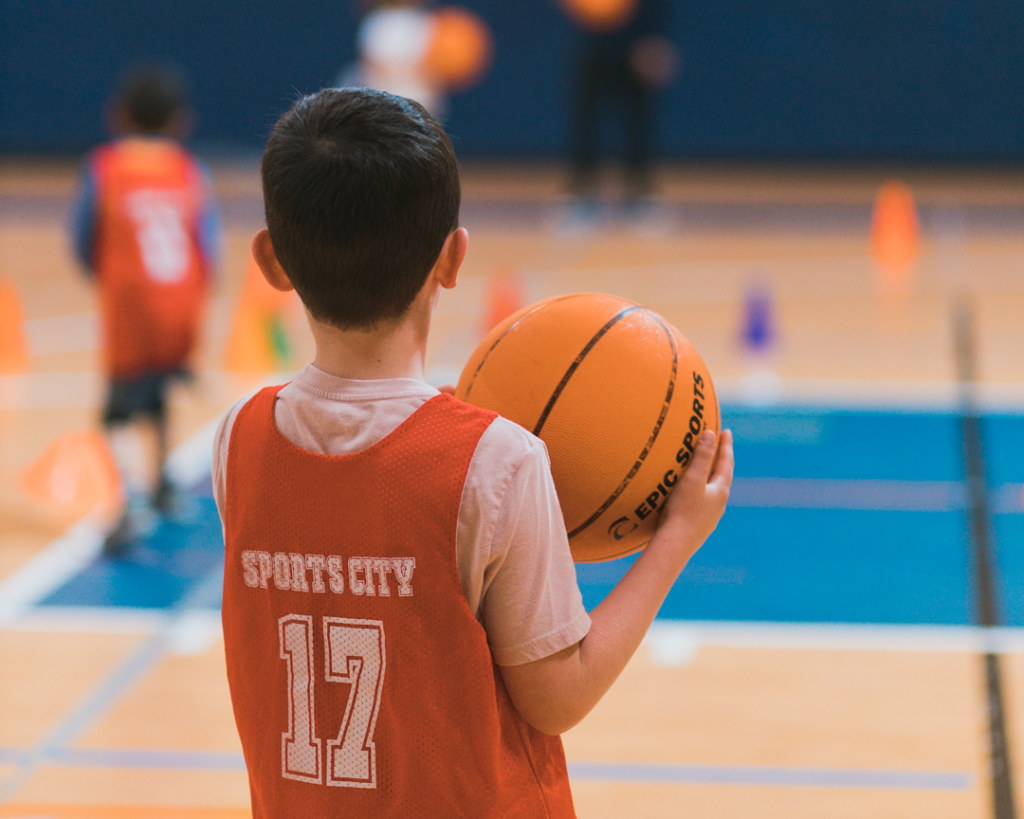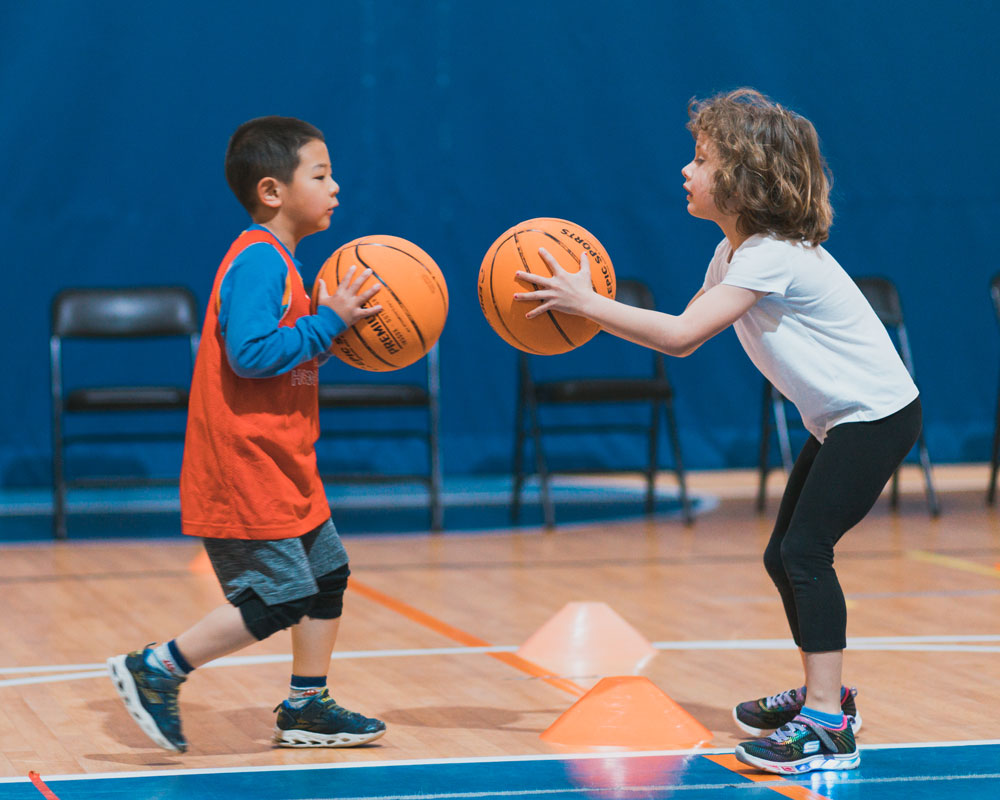 The Ballers class curriculum focuses on positioning and further development of fundamental basketball skills. Children are instructed in shooting, passing and defensive techniques using our six-foot hoops. While learning new game concepts children are challenged each class in an instructor led scrimmage game. This program and is designed for children who are preparing to enter recreational basketball.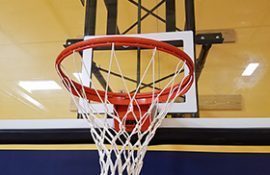 The Swishers Class Curriculum is a class designed for kids who are ready to grow their basketball skills. This class uses a combination of creative, basketball inclusive games, skill drills, and scrimmages to help prepare players for league play. Classes focus both on building fundamental skills and teaching players how and when to apply these skills in game situations. Coaches will also work to instill a strong work ethic and understanding of a team dynamic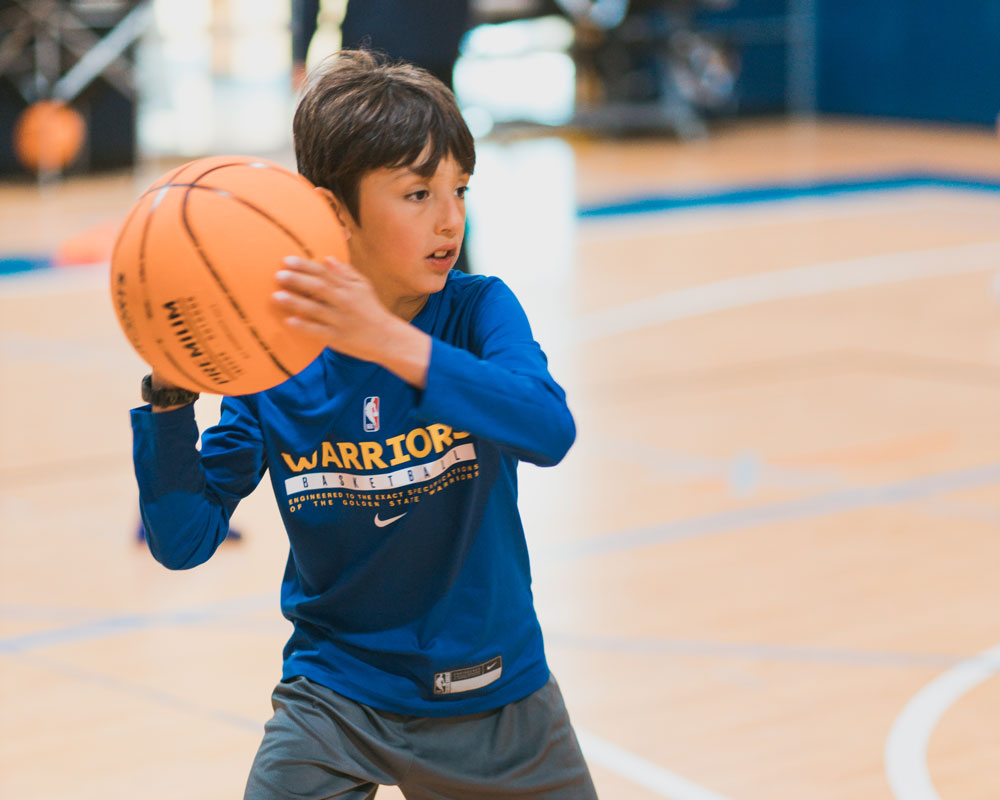 If your child is already enrolled in their class, please check your child at their field with their coach each class.
If you are checking in as new add, a make up, or a free trial, please check in at the Sports City front desk before heading to class.
PLEASE WEAR/BRING THE FOLLOWING TO CLASS:
Clothing: We ask that your child comes to class in comfortable clothes and shoes that are easy to run around in. Our Lil' Kickers (jersey and/or shorts), Lil' Hoopsters (reversible tank top), Lil' Sluggers (jersey and/or hat) and Skills Institute (shirt white or red) uniforms are popular to wear to class. You can purchase your class uniform at the Sports City front desk.
Shoes: Basketball- Closed toe shoes such as tennis shoes or running shoes are fine. No open toed shoes.
Water: Please bring a bottle of water for your child.
Questions About Lil' Athlete Classes?
Email is the preferred contact method: [email protected]. The Coordinator works Wednesday-Sunday. The Assistant Coordinator works Saturday-Wednesday. Please allow for 1-3 business days for them to get back to you. Thank you.

No outside food or drinks. Outside food and drinks are prohibited in Sports City. Water is okay. If outside food or drinks are brought inside the facility, you will be asked to remove that item by either putting it in your car or throwing it out.
"Lil' Athletes is a child development sports program comprised of Lil' Kickers, Lil' Hoopsters, Lil' Sluggers , and Skills Institute. These programs teach children life skills and have an emphasis in growing your child as a whole person. With thoroughly researched and age appropriate curriculum, this nationally renowned program is known for helping children develop cognitively, physically, emotionally and socially. Come for the sport, stay for the development."